This post may include affiliate links and I may earn commission if you make a purchase through these links.
We're now 3/4 of the way through reviewing 2014. It's been a fairly good year. September led to being a little more stressed out (which would come full circle in October), but overall it was still good. Way better than 2013!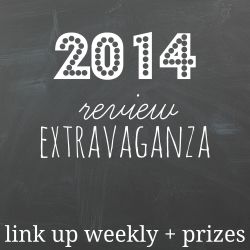 July
I forgot about the virtual race I ran. I completed it in June, blogged about it in July.
Vacation happened! We spent several glorious days at the beach. I need to plan this summer's vacation.
I finished a blanket for my brother. It's one of my favorites. (And a favorite for Chloe.)
We visited Charleston. One of my favorite cities on the planet.
Ah. Mommy & Me Monday. This was a fun post and I need to do more of them in 2015.
Lucas and I ran our first 5k together! The Color Run. It's coming back to Asheville in July….and I'm on the fence of whether or not I'll sign up. (Leaning towards no.)
I ended the month with fun bento foods for toddlers! I love creating fun lunches for my son to eat.
August
Kristan Higgins became one of my favorite authors. I still read her books over and over.
I finally blogged inside the layoff.
I was gearing up for #TypeACon – and I had NO IDEA how much fun I was about to have the next month!
Old School blogging! It was all about summertime. The best time.
If you haven't tried basil hummus, you are missing out. Pin this post and remember it next summer.
The local splash pad was closed most of the summer, so we converted our back yard into a splash zone.
I got to blog about Matt Nathanson and that excites me to no end.
September
I told you about my boy's dinosaur party. (Hint: It was a blast!)
We transferred the toddler to his toddler bed. It went…ok. He still doesn't try to get out on his own (he has no rails. He totally can get out.) And Friday morning, I heard him yell, "I don't want a big boy bed!" So…that's interesting?
Type-A Conference happened. #RoomCon forever. I met the best people and reconnected with friends from the previous year and these ladies are the best of the best.
I can't believe we're at the end of 2014! So many incredible things have happened the past 3 months, which I'll share next week.